Our Purpose Is To Challenge And Enable People To Transform For What Comes Next.
With over 30 years of experience, WDHB is a global pioneer in experiential learning dedicated to crafting learning journeys with unmatched originality, intensity and impact for many of the world's best-known organizations and brands. As your partner in L&D, we are here to support your organization's ambitions as Warm Decent Human Beings.
We will chart the future of organizational learning.
We see the world as our classroom full of infinite and diverse moments to grow through the power of shared stories and experiences.
Founded in the dynamic San Francisco Bay Area in 1989, WDHB has evolved into a truly global company focused on ensuring that organizations around the world have access to industry-leading learning experiences, programs and approaches that allow people to learn and grow personally and professionally.
WDHB is founded
WDHB (Warm Decent Human Beings) was founded in 1989 and coined the term Learning Expedition. This revolutionized the world of experiential learning and is now a standard of excellence in the repertoire of strategic learning techniques.
WDHB is a global pioneer
Among the first to recognize the shift of innovation power to global hotspots in the developed and developing world, WDHB diversified our destinations with an increased focus on China.
The Conference Board Launches Staff Rides
The Conference Board launched Staff Rides in Gettysburg, with Normandy following in 2003. Such programs immersed leaders in powerful life-changing stories from leaders of today and yesterday.
WDHB is a trusted partner
As the economic recession brought many organizations close to their breaking points and motivated an entire generation to refocus on purpose, social responsibility and the importance of wellbeing at work, WDHB was a strong partner providing relevant programs that challenged organizations to focus on long-term success.
Leadership Experiences Are Born
The Waterloo Experience kicked off what we know today as Leadership Experiences, followed by Apollo in 2010 and Gold Medal in 2013. The portfolio of experiences was expanded and addressed new challenges facing organizations during this period in time.
WDHB is client-centric
Constantly focused on how to best serve our clients, WDHB committed to global expansion and opened offices in Zürich (2011) APAC (2014) and Paris (2017).
Experience to Lead Is Founded
A deal was struck with TCB, and Experience to Lead was born. A key focus was placed on the successful collaboration and partnership with colleagues, subject matter experts, consultants, facilitators and clients.
WDHB invests in research
WDHB turned 30, launched WDHB Lab focused on L&D research, and released The Future of L&D report — a culmination of our research and insights from multiple, diverse client programs designed to help organizations ensure they are always looking forward and to what's next.
WDHB expands during crisis
The world is forever impacted and changed by the COVID-19 pandemic. WDHB quickly expands to virtual formats and advisory services to provide organizations with the strong partnership they expect and need. Experience to Lead is acquired and added to the WDHB family to provide an expanded portfolio of innovative L&D solutions to organizations around the globe.
Our cultural and professional backgrounds are eclectic and diverse, and our purpose is unified — to chart the future of organizational learning. Driven by an intense curiosity to learn and grow, and with a mission to transform business and the world at large, we are a microcosm of entrepreneurial thinking and actions. In addition to our WDHB team, our skilled facilitators and expert Advisory Board members are integral parts of the WDHB family.
Allie Burns
Social Media & Digital Content Manager
Amanda Harmon
Client Success Partner, Americas
Christophe Ramamonjy-Ratrimo
Client Success Partner, Europe
Imane Terrab
Chief Development Officer
Laura Palma
Head of Product Innovation
Marcus Hitzberger
Client Success Partner, Europe
Marina Gauss
Client Success Partner, MEA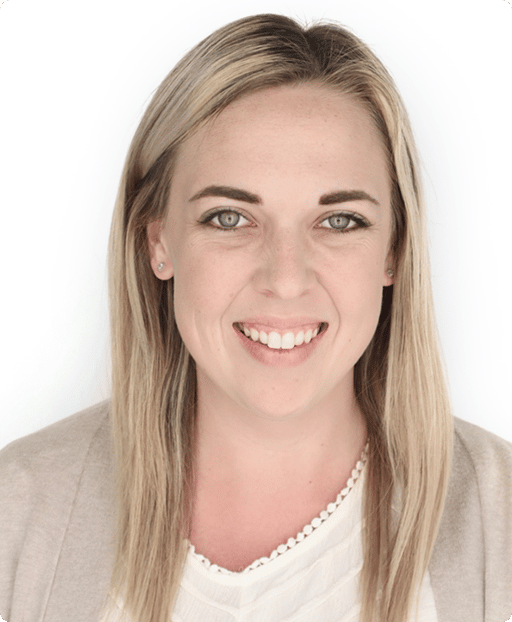 Morgan Yeargan
Client Success Partner, Americas
Robin Speno
Client & People Engagement Manager
Sandra Bednarz
Head of Quality & Technology
Glassdoor
Getting together to do an impactful experiential learning [program] was going to be the way that we were going to get some of that fire back.  This opportunity in particular, the Gold Medal Experience, being able to interact with athletes, was just what we needed.
Carina Cortez
Chief People Officer
Belfius Bank
Together, we have achieved what we set out to do: To change the conversation in Belfius and instill a culture of innovation and collaboration. WDHB pushed us out of our comfort, and we were always right to trust WDHB.
Camille Gillon
Head of Human Resources Management
Swiss Life
In a challenging situation, WDHB co-developed with us an ad-hoc curriculum and co-creative process to analyze and respond to challenges associated with COVID-19.
Sandro Muri
Group Head Talent Development
Dow Chemical
These are the sorts of experience that create and foster paradigm shifts and, in some cases, paradigm shatters, that help you look at situations in a completely different way.
John Kolmer
Global Leadership Development Leader
The program \[Virtual Strategic Summit\] helped align our newly established organization and leadership team to define our desired future and strategic frame with a clear roadmap.
Stracy Shen
Vice President of Human Relations, L'Oréal North Asia & China
The Learning Expedition in Israel allowed us to explore different ways of visualizing risk, boldness, spirituality and politics. I appreciate WDHB's high level of listening, attitude and agility before and during the Learning Expedition. They showcased strong professionalism and are highly sympathetic people!
Marie de la Roche Kerandraon
CHRO, Avril
Enjoy Challenging Yourself & Inspiring Others? WDHB is Always Looking For New Talent.